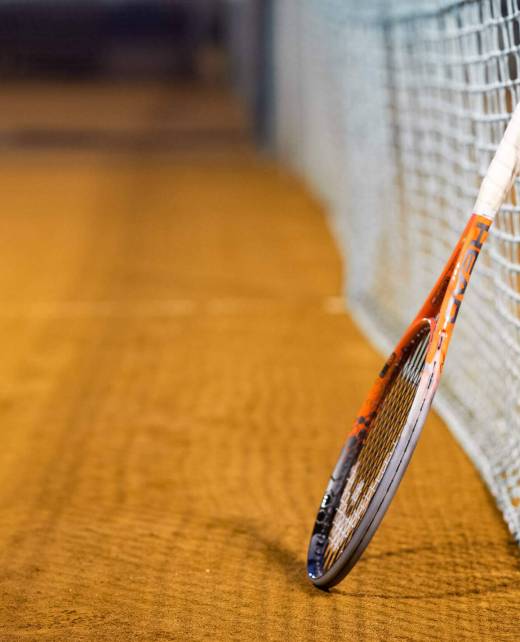 There are 14 fields at your disposal
TENSKI KLUB PARTIZAN
Experience a tennis adventure!
Do you want to become part of the biggest tennis club in Serbia? Join us at the Partizan Tennis Club and enjoy top tennis courts, a professional team of coaches and a rich social life. Whether you are a beginner or an experienced player, our club offers an unforgettable tennis experience for all ages and levels of play. Visit us today and experience your tennis adventure!
Our programs
Find the perfect tennis program at the Partizan Tennis Club!
Sign up for the best deals and blog posts
become a member
Book your next tennis appointment at the Tennis Club!
At the Tennis Club, we have everything you need for an unforgettable tennis experience. Our superb tennis courts and professional coaches will allow you to improve your game and enjoy the game. But to get the best from our club, booking an appointment is essential.
Our simple online appointment booking system allows you to book your appointment quickly and easily, so you can plan your schedule in advance and enjoy tennis to the fullest. Call us today and book your next tennis appointment at the Partizan Tennis Club!
The biggest tennis school
Call us or write to us
Have a question?
Let's keep in touch!
We are here for you every day from 08:00 to 22:00
Klub brojnih svetskih asova poput Novaka, Janka, Ane, Zimonjica, Andree Petkovic, Jelene Dokic i Jelene Gencic.
Pre nekoliko meseci pridružio sam se Teniskom klubu Partizan i oduševljen sam s kvalitetom usluge koju sam dobio. Teniski tereni su sjajni, čisti i dobro održavani, što mi omogućuje da igram tenis na vrhunskom nivou. Cenim stručnost i posvećenost trenera, koji su uvek spremni pružiti savete i pomoć kako bih poboljšao svoju igru. Preporučio bih Teniski klub Partizan svakome ko želi uživati u igri tenisa.
Teniski klub Partizan mi je postao omiljeno mesto za igru tenisa. Tereni su izvrsni i uvek čisti, s mnogo prostora za kretanje i zabavu, ljubaznost osoblja na recepciji čini iskustvo još ugodnijim.